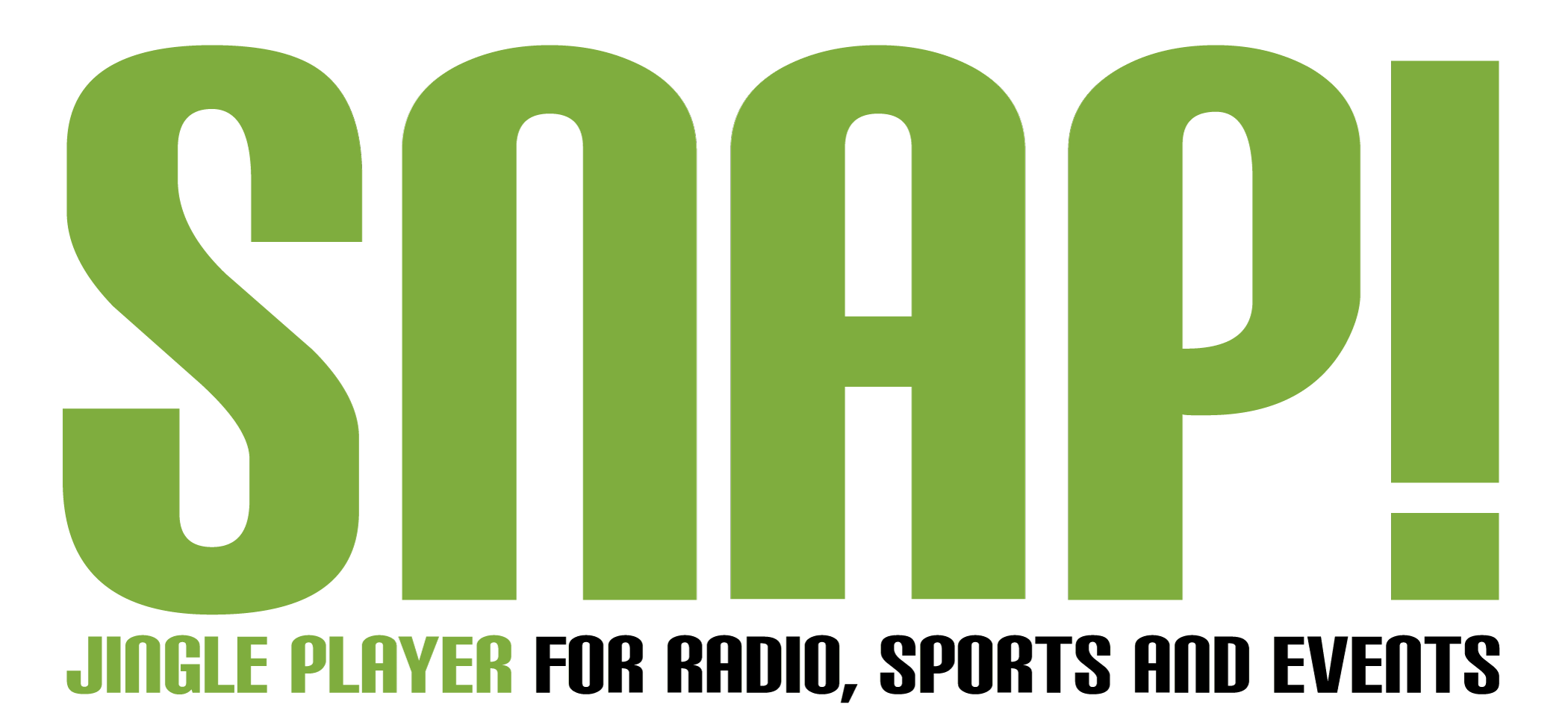 Click the button below to go to the download page where you can find the latest version of Snap! Jingle Player for Windows
Snap Jingle Player is an audio management software especially designed for playing jingles and music at different events, mainly focused on sporting events. You will have quick and easy access to all your audio clips in a very simple way. This program has been used for a long time at many different types of sporting events such as basketball, football, hockey, floorball and volleyball to name a few. No other program is as simple, easy to use and flexible when it comes to programming your music, songs, jingles and audio clips. Adjust the length of your clips and songs with ease, color code the buttons or genres as you wish. Work with your mouse or use a touch screen to play your music and jingles once everything is setup. No matter what level of event you are responsible for, Snap Jingle Player will give you the edge to perform like a professional.
"Snap Jingle Player makes setting up your jingles so simple so that you can prepare everything needed for a game in just one hour!"
"We have worked with Snap Jingle Player for 8 years and it's so quick and easy to use for sporting events with a lot of action."
Audio Formats
Snap Jingle Player supports all major audio formats such as mp3, ogg, wav, flac and many more.
Deck Layouts
Configure the decks with as many buttons as you wish, with a maximum of 100 buttons per deck.
Adjust Clip Length
Adjust the start and end position of your clips to play only what you want.
Color Coding
Color you buttons to categorize your jingles just the way you want them.
Ready To Buy?
Are your trial period over? Click below to buy a license for Snap! Jingle Player.