It´s been quite some since the last release but here it is!
Increased the number of jingles playing at the same time from 4 to 8.
Redesigned the jingle properties form.
More control for each specific jingle:

Loop
Volume Level
Pitch/Rate
Fade In/Out
Assign a keyboard shortcut

New jingle play modes:

Duck – Fades the volume on currently playing jingles while playing, then fade them back up.
Solo – Always fades out all other currently playing jingles.
Mix – Always mixes the jingle with currently playing jingles.

UI performance tweaks.
Handle multiple output devices better.
Option to display jingle settings on the jingle button.

This is the new properties window: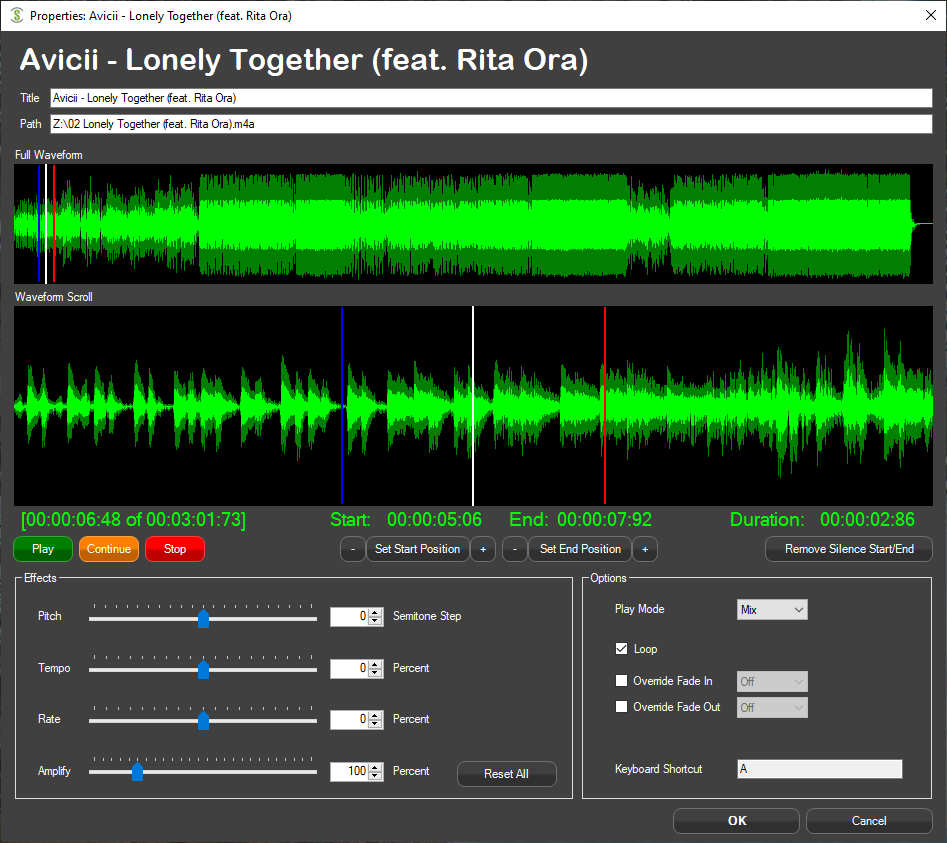 This version will be free for registered users with a license bought after 2018-09-01. If you qualify for a free upgrade please contact us at info@snapjingleplayer,com for instructions how to upgrade for free. As a previous owner with an older license you are still entitled to a discounted upgrade, click here to buy an upgrade.
Happy Snapping!
The Snap Team